Hashtags, Tweets, and Snapchat, oh my.

May 23, 2019 Thursday
8:00 am Breakfast Registration | 8:30-10:30 am Seminar Program
Concord Clarion Hotel – 1050 Burnett Avenue, Concord, CA
REGISTER HERE – Social Media in the Workplace 
What started out as simple email has bloomed into texts, photo sharing, videos, and ubiquitous "like" and "share" buttons. Employers face many pitfalls and challenges when dealing with Social Media in the Workplace.

In this interactive presentation, we will discuss topics including the following:

Using Social Media in the Hiring Process ‐ Background Checks
Social Media Use by Employees ‐ On and Off the Clock
Keeping Information Confidential
Firing Employees Due To Social Media Activities
Sample Good and Bad Policies
Pitfalls for Harnessing Employees to Promote the
Meet the Speaker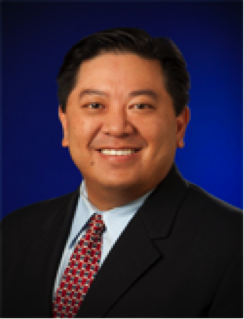 James Y. Wu
California Labor & Employment Chair
Quarles & Brady LLP
James.Wu@quarles.com
925-658-0300
James Wu has over 22 years of experience providing day-to-day advice and counsel to businesses of all sizes regarding employment law compliance and HR issues, including Employee Handbooks, policies, hiring, leaves of absence, discrimination, harassment, and employee termination. He helps employers comply with the complex maze of federal, state and local employment laws.

James also defends companies when they face claims from current or former employees, contractors, and government agencies.

James is serving his second consecutive term as President of the Board of Directors of the Contra Costa County Bar Association (CCCBA). He is also a past President of the CCCBA's Employment Law Section. James also served as the President of the Northern California Employment Roundtable (sponsored by the CA Department of Fair Employment and Housing) for two years.

James earned his BA and MA from Stanford University and his JD from Boston College Law School.
To learn more about James, please visit his LinkedIn profile at www.linkedin.com/in/jamesywu/
Agenda
8:00 Registration – Hot Breakfast
8:30 Welcome Introductions, EDD/WDB Minute
8:40 Speaker
10:30 Adjourn
REGISTER HERE – Social Media in the Workplace

==========================================================