November 7, 2019, Thursday
8:00 a.m. Breakfast Networking
8:30 a.m. Seminar Program, EDD and Workforce Update
10:30 a.m. Adjourn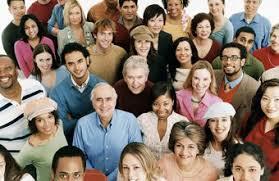 REGISTER HERE – Mastering the Multi-Generational Workplace

This will be an interactive training.
In this seminar, you will learn ways to:
Appreciate and value employees in generations different than your own
Encourage and require a collaborative environment in a multi-generational work team
Recruit and retain strong team members from a variety of generations
Reward others at work based on their expectations (but in line with your company's)
Support Hiring Managers as they understand and enjoy working with a diverse workforce
Certificate of Completion are available for this Seminar
Meet The Speaker
Marlo Johnston
Marlo Johnston, SPHR, is a seasoned Human Resources professional with over 25 years' experience. She newly joined the Contra Costa County Employer Advisory Council Board. She attended undergraduate and graduate school in the California State University system, obtained her SPHR in 2009 and has worked primarily in the Healthcare industry. She has extensive experience in Employee and Labor Relations, Management Coaching, Training & Organizational Development, Recruitment & Retention, Leave Administration, Comp and Benefits, and is passionate about Employee Safety. She enjoys mentoring growing HR professionals and sharing her knowledge with others at seminars and conferences. Marlo lives in the East Bay with her husband, 2 children, and one very active Labrador Retriever.
REGISTER HERE – Mastering the Multi-Generational Workplace
===============================