Hot Topics – The latest information that will impact your company and your people.
July 25, 2019, Thursday
8:00 am Breakfast Registration
8:30 – 10:30 Seminar Program
Concord Clarion Hotel – 1050 Burnett Avenue, Concord CA
REGISTER HERE – Midyear Legislative Update
Hot Topics – Laws and Regulations for 2019
There's already been some new and important changes.
How do they impact you, your employees and your Company?
* New California Regulations
* New Federal Regulations
* Don't forget the Local Ordinances
* Pre-Employment, Wage and Hour, Leaves, Protectors, Equity
* And More
Meet the Speakers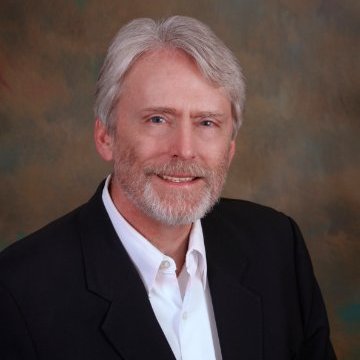 Christopher Mead
Cooper, White & Cooper LLP
415-765-6232
cnead@cwckaw.com
Christopher J. Mead is a partner of Cooper, White & Cooper LLP, a 30-attorney general practice law firm founded in 1896, now with offices in San Francisco and Walnut Creek. Mr. Mead is chair of the firm's Employment Practice Group, concentrating his practice in the areas of employment counseling and litigation, disability access, and general business litigation. Mr. Mead has litigated employment disputes in the United States and California courts, as well before the United States Equal Employment Opportunity Commission, California's Department of Fair Employment and Housing, the California Labor Commissioner, Unemployment Insurance Appeals Board, and Worker's Compensation Appeals Board, and before appointed arbitrators and mediators. His employment law background includes defense and counseling regarding wage and hour claims on both individual and class bases; allegations of wrongful termination; claims of sexual harassment, and of race, color, sex, and age discrimination; prosecution and defense of trade secret, unfair competition, and employee mobility matters; disability, leave, and accommodation issues; and responses to claims of sexual orientation, gender expression and gender identity discrimination.
Mr. Mead frequently speaks to legal and professional groups on employment law topics such as new employment statutes and regulations, wage and hour law, current issues in sexual harassment, employee discipline and termination, protection of trade secrets, and accommodations and barrier removal under the Americans with Disabilities Act.
Mr. Mead attended Vermont's Middlebury College, and received his J.D. from Hastings College of the Law in San Francisco. He was a judicial extern for the late Robert F. Peckham, Chief Judge of the United States District Court for the Northern District of California. Mr. Mead joined Cooper, White & Cooper LLP in September 1984 and became a partner of the firm on January 1, 1991.

Christina M. Kotowski, Esq.
Kotowski Law Firm
2601 Blanding Ave. #C386, Alameda, CA 94501
christy@ kotowskilaw.com, www.kotowskilaw.com
510-748-0930 office, 510-332-5349 mobile
Christina Kotowski has provided practical and effective legal advice and representation to California employers of all sizes for nearly twenty years on a wide variety of topics. She is a member of the State Bar Labor and Employment Law Section, a Board Member for the Contra Costa County Bar Association Employment Law Section, and a Board Member of the NCHRA Contra Costa Chapter.
Christina helps with:
Attorney demand letters
State and federal lawsuits
Labor Commissioner wage claims
EEOC/DFEH charges of discrimination, harassment, and retaliation
Employee handbooks and policies
Advice on hiring, discipline and termination
Leaves of absence and reasonable accommodations of disabilities
Employment law compliance audits
Required training
Agenda
8:00 Registration – Hot Breakfast
8:30 Welcome, EAC, EDD, WDB Minute
8:35 Speaker
10:30 Adjourn
REGISTER HERE – Midyear Legislative Update
=====================================================